This page contains useful links to various websites for students to continue to practice learning at home. The links are organized by subject. As the content is taught more sites will be added to the Hotlist. Scroll all the way down to see all of the sites.
4th Grade Hotlist of Learning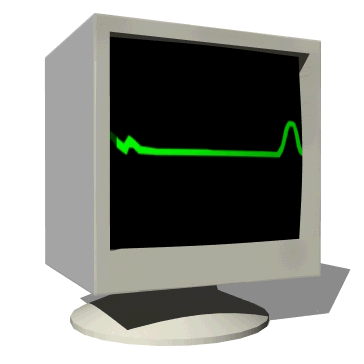 Science
Weather
http://www.weatherwizkids.com/index.htm
http://schoolscience.rice.edu/duker/winstruments.html
http://eo.ucar.edu/webweather/
Brochure Project
Activity on food chain
http://www.vtaide.com/png/foodchains.htm
Scroll down to bottom of this website to CREAT A FOOD WEB. Students actually get to make the food web with the sun at its base….pretty cool site!
http://ecokids.earthday.ca/pub/eco_info/topics/frogs/chain_reaction/index.cfm#
This site also has a small tutorial and then a quick put together a food chain activity
http://www.usoe.k12.ut.us/curr/science/sciber00/8th/energy/sciber/chains.htm
Food chains….asks students to categorize decomposers, producers, etc.
http://www.gould.edu.au/foodwebs/kids_web.htm
This site is cool because you choose from 4 biomes and create a food web for each.
Space
http://www.internet4classrooms.com/skills_4th_science.htm
http://olc.spsd.sk.ca/DE/webquests/Planetwq/WebQuest2.html#Introduction
http://intranet.dalton.org/departments/Libraries/MSLIB/4th/astronomy.html
http://www.lawrencehallofscience.org/gems/GAcorrelation4.html
http://science.nasa.gov/newhome/headlines/msad16mar99_1a.htm
http://www.mtnbrook.k12.al.us/tech/k6/4ssites.htm
http://www.toonuniversity.com/free/science-for-kids_a.asp
. http://www.classzone.com/books/earth_science/terc/content/visualizations/es2701/es2701page01.cfm?chapter_no=27
http://www.kidsastronomy.com/solar_system.htm
http://www.quia.com/mc/338580.html
Interactive Game
http://www.noao.edu/education/phases/phases_demo.html
Phases of the moon
http://www.windows.ucar.edu/tour/link=/the_universe/uts/moon3.html
Moon Phases
http://www.stardate.org/nightsky/moon/
Moon Phases
http://aspire.cosmic-ray.org/labs/moon/lunar_phase3.swf
Simulation of moon phases
www.quia.com/rr/182256.html (quiz on Earth's tilt & the seasons)
http://www.quia.com/mc/65887.html (order of the planets)
http://www.shetline.com/java/moonphase/moonphase.html
Moon phases
http://www.sandia.gov/ciim/FSN/experiments/canned-constellations.DOC
Constellations
__________________________________________________________________________________
Math
http://www.swsd.k12.pa.us/~rina_iati/student_resources.htm
http://www.center.k12.mo.us/edtech/edm/4.htm
http://www.center.k12.mo.us/edtech/everydaymath.htm
Estimation
Estimation Valley Golf
http://www.mrnussbaumgames.com/golfgame/Golf_home.html
Estimator
http://www.shodor.org/interactivate/activities/Estimator/
Guess the Number
http://www.amblesideprimary.com/ambleweb/mentalmaths/guessthenumber.html
"Let's Go Shopping" – Students estimate by rounding to the nearest dollar
http://www.beaconlearningcenter.com/WebLessons/LetsGoShopping/default.htm
More or Less Estimator
http://www.shodor.org/interactivate/activities/MoreOrLessEstimator/
"Round About" Estimating by Rounding
http://www.beaconlearningcenter.com/WebLessons/RoundAbout/default.htm
"That's Right" Estimating
http://www.beaconlearningcenter.com/WebLessons/ThatsRight/default.htm
Estimation Word Problems
http://www.manatee.k12.fl.us/sites/elementary/palmasola/socktale2.htm
Rounding and Estimating
http://www.aaamath.com/grade4.html#topic49
Multiplication Interactive Games - http://www.murrieta.k12.ca.us/alta/games/multiplication.html
Multiplication/Division
http://www.multiplication.com/
http://www.aplusmath.com/Flashcard
Decimals
http://www.hbschool.com/activity/con_math/g05c03.html
http://www.bbc.co.uk/education/mathsfile/shockwave/games/laddergame.html
http://www.aaamath.com/plc51b-placevalues.html
http://www.bbc.co.uk/skillswise/numbers/fractiondecimalpercentage/decimals/introductiontodecimals/activity.shtml