Sawnee Elementary Food and Nutrition
Forsyth County Nutrition is committed to the success and well being of our students by providing quality food with exceptional services
Foodservice Manager: Jeanette Allen 3-5 building

No charge policy in May Phone 770-887-6161 Ext.771191
Foodservice Manager: Karen Archer K-2 building
Phone 770-887-6161 Ext. 772149
Email
karcher@forsyth.k12.ga.us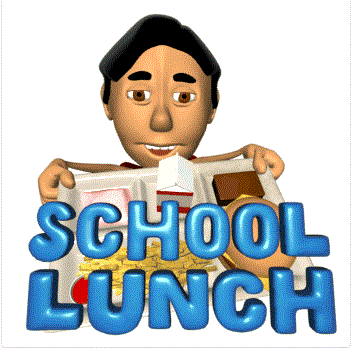 Meal Prices: $2.25 student Lunches $1.25 student Breakfasts
Reduced lunch: $.40 Reduced Breakfast: $.30
Employee Lunch price: $2.75 Breakfast price: $1.75
Guest Lunch: $3.25 Guest breakfast: $2.00
Free & Reduced applications may be accessed on line.
We welcome parents who want to eat lunch with their children but guest meals can not be purchased off of student's accounts. We accept cash or checks. No credit cards or debit cards are accepted.
Guest Meal Prices: Lunch $3.25
Free and Reduced Forms are accepted anytime of the year

.
A new application must be on file each new school year !
Breakfast and Lunch Menus and Information Click Here
Information on Student Charges and Check return Click Here
Pay on line for Students Meal mylunchmoney.com
Nutrition Information Click Here
10 reason to work in School Nutrition Click Here
Facts on Kids Nutrition and School Meals Click Here
Effective August, 2008, parents will be assessed a $1.95 fee per transaction made through mylunchmoney.com. Prepayments in any amount made online for your child's meals will be assessed a $1.95 fee per school transaction. If you have more than one child at the same school and are making prepayments on each child's account at the same time, only one transaction fee of $1.95 will be assessed to your debit or credit card. If you have children in multiple schools a $1.95 will be assessed per school site.
"In accordance with Federal Law and U.S. Department of Agriculture policy, this institution is prohibited from discriminating on the basis of race, color, national origin, sex, age, or disability. To file a complaint of discrimination, write USDA, Director, Office of Adjudication, 1400 Independence Avenue, SW, Washington, D.C. 20250-9410 or call toll free (866) 632-9992 (Voice). Individuals who are hearing impaired or have speech disabilities may contact USDA through the Federal Relay Service at (800) 877-8339; or (800) 845-6136 (Spanish). USDA is an equal opportunity provider and employer."